The Obert C. and Grace A. Tanner Humanities Center at the University of Utah will present the Work in Progress Talks and Talks at the Tanner throughout spring semester to give faculty and fellows an opportunity to present their current research and receive feedback from students, faculty, staff and the community.
"These series are central parts of the Tanner Center's mission to support research and interest in the humanities," said Bob Goldberg, director of the Tanner Humanities Center. "There are few other opportunities in our college or the university to gather across disciplinary lines and share diverse perspectives. Such gatherings are critical to the creative process and it is our hope the two series will bring faculty and students together to listen, to comment and to learn."
Between Jan. 24 and April 11, the lectures will feature faculty in a variety of disciplines from the U and other universities. Topics will include terrorism, racial misrecognition, Mormonism and new media and more. The full schedule is below. All lectures take place at noon in the Carolyn Tanner Irish Humanities Building, room 143.
Tuesday, Jan. 24
Ben Cohen, Department of History
"The Shape of Water in the Deccan, c. 1083-2013" explores the role of water in south India. Cohen's objective is to rewrite Deccan history from a long-term, hydrosocial perspective. By charting the history over a long chronological period, Cohen hopes to show how water influenced human activity in a dialectical relationship over time.


Tuesday, Jan. 31
Jessica Houf, Department of Communication
"Bacteria, Bodies and Boundaries: A Genealogy of Bacteria and the Human Body" explores bacteria, life processes and particular orifices that open the human body to being more-than-human. This project seeks to understand how we arrived at the idea that the human microbiome is bringing forth a "new microbial age."
Tuesday, Feb. 7 (Talk at the Tanner)
Amos Guiora, College of Law
"Earl Warren, Ernesto Miranda and Terrorism." Earl Warren was a district attorney, governor of California and chief justice of the United States Supreme Court. As governor of California, he was tough on crime, a fierce proponent of law and order and an advocate of Japanese internment during World War II, a decision he would later regret. He wrote the majority opinion in Miranda v. Arizona (1966). In that decision, the Supreme Court created the Miranda warning: "You have the right to remain silent." In Guiora's forthcoming book, "Earl Warren, Ernesto Miranda and Terrorism," he explores whether Warren would apply that holding to Americans suspected of involvement in domestic terrorism.
Tuesday, Feb. 14 (Talk at the Tanner)
Rachel Griffin, Department of Communication
"#BlackLivesMatter and the Politics of Racial Mis/Recognition." #BlackLivesMatter and the Politics of Racial Mis/Recognition theorizes #BlackLivesMatter discourses as demands for humanizing recognition that represent a continuation of historicized labor to contest racial oppression. Anchored by the Hegelian assertion that mutually affirming recognition fosters humanization, these discourses respond to racial misrecognition (e.g., stereotypes, microaggressions, stigma, etc.) which has profound consequences for people of color ranging from devaluation to dismissal to death. When #BlackLivesMatter is theorized as a demand for humanizing recognition and simultaneous response to dehumanizing misrecognition, our societal inability to consistently respond with affirmation, compassion and action is pedagogically revealing in terms of racial progress.
Tuesday, Feb. 21
Anne Peterson, Department of Philosophy
"Matter, Composition and Biological Unity in Aristotle" argues that Aristotle sees the matter composing a biological organism as neither more fundamental than the organism, nor lacking any casual role in the organism's life. Instead, the casual and explanatory relationship between organisms and their matter is bidirectional and complex.
Tuesday, Feb 28
Matt Basso, Department of History
"Reworking Settler Societies: Labor and the Evolution of Settler Colonialism in New Zealand and the United States, 1890-1950" places industrial labor, laborers and their organizations at the center of the history of the U.S. West and New Zealand. Basso's project will explore what the grown of industrial economies and the cultures they fostered, meant to the evolution of gender relations and politics in settler societies.
Tuesday, March 7
Colleen O'Neill, Department of History, Utah State University
"Labor and Sovereignty: The Transformation of Work in Indian Country, 1890 to the Present," offers a new synthesis that moves beyond the individual tribe narrative, to offer a broader interpretive framework for understanding Native Americans, colonialism and the history of US capitalism in the twentieth century. O'Neill's project will explore how American Indians transformed the meaning of wage work from an assimilationist tool to a sovereignty right.
Tuesday, March 21
Gavin Feller, Department of Communication Studies, University of Iowa
"Enamored but Ambivalent: Mormonism and 20th Century New Media" is an interdisciplinary and interpretive analysis of Mormonism's historical relationship with new media technology. Feller plans to explore the existing tensions by examining Mormonism's approach to emerging radio, television and internet technologies across the 20th century.
Tuesday, March 28
Pierre-Julien Harter, Department of Philosophy, Saint Xavier University
An expansion upon his dissertation, "Buddhas in the Making: Path, Perfectibility, and Gnosis in the Abhisamayālaṃkāra Literature" focuses on the idea of self-transformation in Indian and Tibetan Buddhist literature. Harter will investigate philosophically the concept of the process of betterment that leads an individual to a perfect or perfected state.
Tuesday, April 4
Jonah Katz,  Asian studies major, Honors College
"Analysis of Dream of the Red Chamber." Katz plans to use geospatial and character network analysis to study the interactions of social hierarchies and cliques within the 18th century Chinese classic, "Dream of the Red Chamber," one of the most beloved books in Chinese literature. Katz will examine the relationship between gender and class by looking at patterns of character interactions and the spaces in which these characters socialize.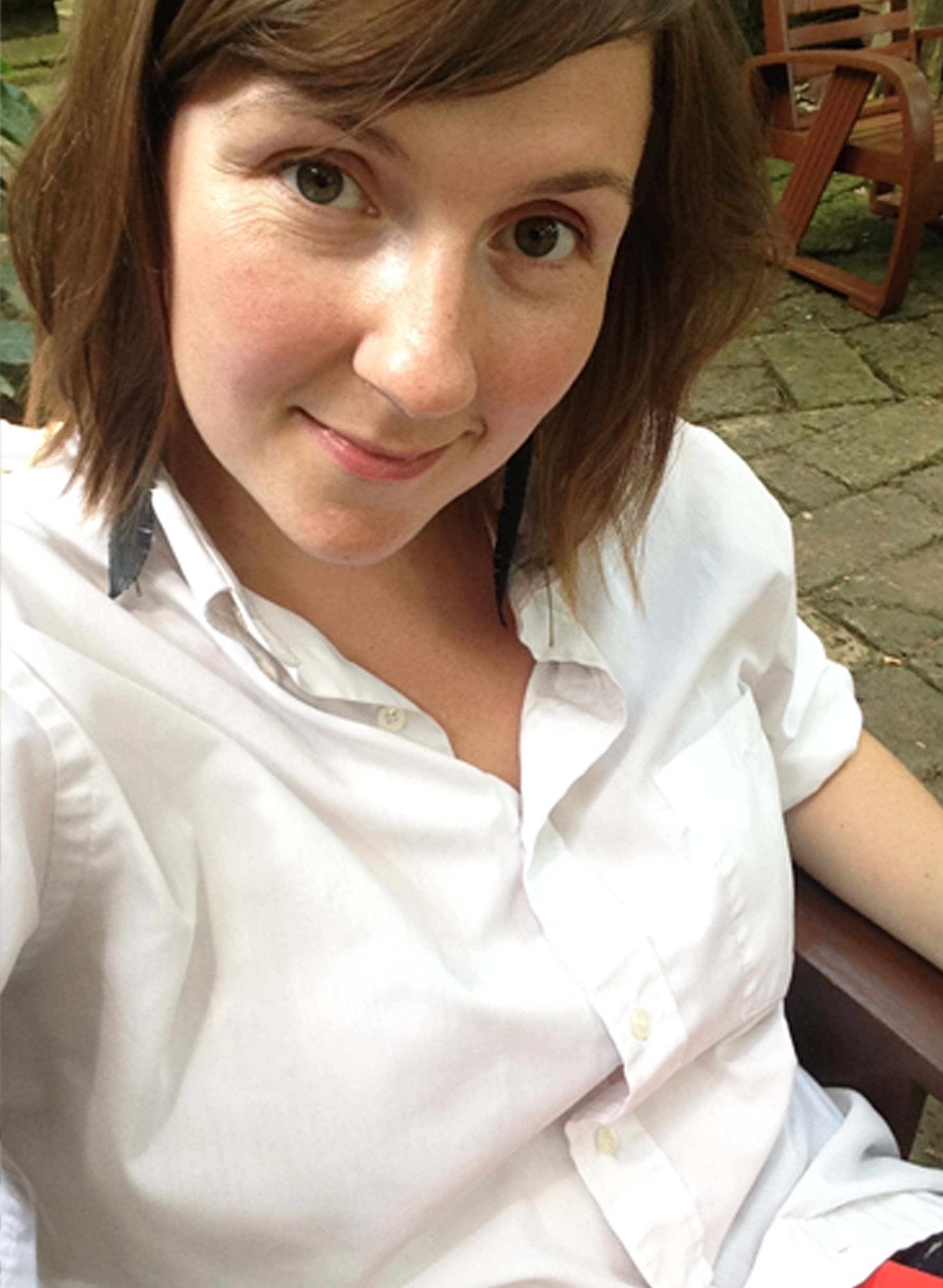 Tuesday, April 11
Anne Royston, Department of English
"Reading Theory as Artist's Book: Materiality, Writing, Technology" considers the intersection of philosophy and materiality in literary texts. Considering texts such as George Bataille's "Encyclopedia Da Costa," Mark C. Taylor's "Hiding" and Johanna Drucker's theoretical artist's book "Stochastic Poetics," Royston will explore how these texts stage arguments through their material form.
About the Tanner Humanities Center
For 28 years, the Tanner Humanities Center has promoted humanities inquiry and engagement by supporting innovative scholarly projects and creating opportunities for interaction among scholars, students and lifelong learners. In particular, they offer research support, public lectures and programs and faculty outreach. Activities reflect a vision of the humanities as not only relevant, timely, stimulating and cutting-edge, but also essential for developing critical thinking, tolerance and respect at the University of Utah and in the community. More information is available at thc.utah.edu.
###